One of the thirteen original colonies, Georgia is a state in the southeastern portion of the country that is home to millions of people. While most Georgia residents are law-abiding citizens, the state has more than its fair share of criminals, which is why you should consider a career in bounty hunting. Georgia allows for both independent bounty hunters and bounty hunters employed by the state, who are called bail recovery agents.
Georgia does not require a license to work as a bounty hunter, but there are still requirements you must follow to perform the job legally.
Bounty Hunter Requirements in Georgia
Minimum Age: Georgia requires bounty hunters to be at least 25.
Education: Before you can work as a bounty hunter, you must complete 48 hours in an approved course. These courses can cost between $250 and $400 and must cover basic laws and rules related to bounty hunting.
Degree: Georgia bounty hunters do not require a degree.
Residency: You do not have to be a resident of Georgia to work as a bounty hunter in the state. However, you do have to be a citizen of the United States.
Find schools and get information on the program that's
right for you.
(It's fast and free!)
Featured Schools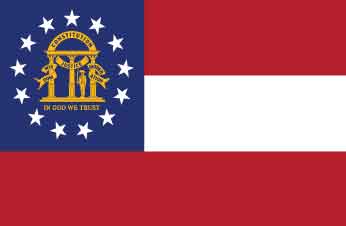 Additional Requirements
Firearm License: The State of Georgia requires you to be licensed to carry a firearm to work as a bounty hunter. To earn a license, you must be over 21 or over 18 and in the military, have no felony or drug charges, and have never had your rights to carry a firearm restricted. You will also need to submit to fingerprinting and pay a $75 fee.
Background: You cannot have any felony charges on your record or have been convicted of a crime of an immoral nature to work as a Georgia bounty hunter.
Georgia Bounty Hunter License
Once you have completed your educational requirement and applied for a firearm license, you need to register with your county's sheriff's office. After registering, you are allowed to work as a bounty hunter. However, you must get permission from your sheriff before following a fugitive into a building.
If you're applying to be a bail recovery agent, you will need to be certified at a firing range every year. Every two years, you must also renew your registration and enroll in eight hours of continuing education.
Bounty Hunting Degrees
There are no degrees that specifically relate to bounty hunting. However, you should consider enrolling in courses related to law enforcement, investigation, and sociology. Strengthening your background in these areas will make you a more effective bounty hunter.
Discover bounty hunter and criminal justice programs in Georgia that are a match for you!
Related Careers
Before becoming a bounty hunter, many people choose to gain experience in related professions. This can include working as a law enforcement officer, as a process server, or working in private investigation. If you're interested in any of these careers, you should learn more about their licensing requirements.
Georgia Bounty Hunter Job Duties
When working as a Georgia bounty hunter, your primary duty will be to pursue fugitives. Generally, these are people who have been charged or convicted of a crime and have skipped out on their bail. However, you are not allowed to break any laws in the pursuit of a fugitive.
Georgia Cities
Georgia has many exciting cities you could work in. Atlanta, for example, is one of the largest metropolitan areas in the country and is home to several professional sports teams. Nearby Stone Mountain features one of the world's largest deposits of exposed granite.
How Many Bounty Hunters Work in Georgia?
It is difficult to know how many bounty hunters are currently operating in Georgia, as the Bureau of Labor Statistics does not offer data for this profession. However, there is reason to believe bounty hunting is a fast-growing profession. Bounty hunting positions are projected to grow by 8.7% leading up to 2017.
Bounty Hunter Salary in Georgia
Working as a Georgia Bounty Hunter can be a very lucrative career. The average salary for a bounty hunter in Georgia in 2014 was $40,750.
Bounty Hunter Programs and Schools in Georgia
Get Your Degree!
Find schools and get information on the program that's right for you.
(It's fast and free!)
Choose your area of study and receive free information about programs you are interested in. Private investigators are used by law firms, law enforcement, insurance companies, as well as individuals to conduct investigations to build criminal and civil cases. A degree related to criminal justice could benefit an aspiring private investigator greatly. Request information from multiple schools to find the best program and educational opportunity for you!