Hawaii is known for being one of the most beautiful states in the United States. With countless beaches and resorts, Hawaii is an ideal place to live and work. One increasingly popular career for residents in Hawaii is bounty hunting. Although the state only has 1.4 million people, it doesn't mean it's short on crime, and working as a Hawaiian bounty hunter can be a very lucrative and rewarding career choice.
Starting Your Career as a Bounty Hunter in Hawaii
Despite recent efforts to change the law, Hawaii does not currently have any requirements to becoming a bounty hunter. There are no specific licenses that you must pursue and no regulations that you have to comply with to work as a bounty hunter in Hawaii. In fact, the only absolute requirement is that you are over 18.
However, if you're looking to add legitimacy to your bounty hunting career, you could choose to open a bail band agency or to seek a license as a private investigator.
Find schools and get information on the program that's
right for you.
(It's fast and free!)
Featured Schools
Steps You Should Follow to Become a Hawaii Bounty Hunter
Seek Training: As with any career, proper training is key in long-term success. With bounty hunting, there are several training options you could choose. First, you could enroll in a criminal justice degree program, a bail bond course, or any training that will prepare you for your bounty hunting career.
Find a Mentor: The best way to learn how to work as a bounty hunter is to be taught by someone already in the profession. See if you can find a mentor willing to advise you while you learn the ins and outs of the profession.
Start Working: Once you're ready, you should apply for work with a bail bond agency. You should also tell your local law enforcement agency that you are planning to work as a bounty hunter. This will prevent you from being charged with a crime. If you want to work independently, you should consider applying for a bail bond insurer license and opening your own agency.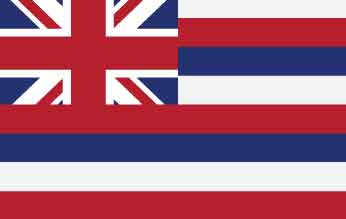 Working as a Bounty Hunter
While working as a bounty hunter Hawaii, you will pursue criminals who have disappeared while being released on bail. You will do investigative work to find these criminals, apprehend them and then return them to the jurisdiction where they were arrested.
Educational Opportunities
Hawaii does not have educational or degree requirements to work as a bounty hunter, but this doesn't mean that you can't pursue education for yourself. Many prospective Hawaii bounty hunters choose to first earn a degree in criminology. You could also study areas that might support your bounty hunting career, such as investigation techniques and law enforcement.
Discover bounty hunter and criminal justice programs in Hawaii that are a match for you!
Similar Careers
Opportunities for bounty hunting are limited in Hawaii, which is why many people consider similar careers. If you're interested in a career that is closely related to bounty hunting, you could work as a private investigator. However, Hawaii does have licensing requirements for becoming an investigator. You could also work as a process server or find employment in other areas of law enforcement.
Hawaii Cities
The Island of Oahu, where Honolulu is located, is the most popular place to visit in Hawaii. It features the only royal palace in America and features many exciting resorts. For popular attractions, on the other hand, you might visit the Island of Maui, which features sites like the Haleakala Crater.
Employment Opportunities
Competition for bounty hunting jobs is expected to be very competitive in the near future. Job access is projected to remain at its current level through 2022. However, actual employment information is hard to come by as the Bureau of Labor Statistics does not track data for those in the field of bounty hunting.
Hawaii Bounty Hunting Salary
Working as a bounty hunter in Hawaii has a much higher average salary than almost every other state in the country. In 2014, a Hawaiian bounty hunter could expect to earn an average salary of $53,180.
Bounty Hunter Programs and Schools in Hawaii
Get Your Degree!
Find schools and get information on the program that's right for you.
(It's fast and free!)
Choose your area of study and receive free information about programs you are interested in. Private investigators are used by law firms, law enforcement, insurance companies, as well as individuals to conduct investigations to build criminal and civil cases. A degree related to criminal justice could benefit an aspiring private investigator greatly. Request information from multiple schools to find the best program and educational opportunity for you!