Possessing tremendous coastal beauty and world famous for its delicious seafood, Maryland is one of the most exciting states in the entire country. If you're a resident of Maryland considering a career in investigation, one of your top options is working as a bounty hunter. While Maryland does not license bounty hunters, it is a legal profession with several steps for an effective career.
Maryland Bounty Hunter Requirements
Basic Requirements
Education: Maryland has no educational requirements to work as a bounty hunter. It is a good idea, however, to pursue a degree or certification in criminal justice.
Experience: No experience is required to begin bounty hunting in Maryland. Many prospective Maryland bounty hunters choose to work with a mentor until they are ready to work on their own.
Age: You should be at least 18 years of age before seeking a career in bounty hunting.
Citizenship: You must be a US citizen or an alien legally allowed to work in the state of Maryland.
Find schools and get information on the program that's
right for you.
(It's fast and free!)
Featured Schools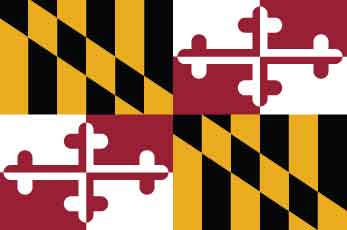 Additional Requirements
Notifications: Before you start work as a bounty hunter, you should notify your local law enforcement agency of your intention. If you don't do so, you might find yourself in a legally vulnerable situation.
Background: Maryland bounty hunters cannot have been convicted of a felony.
Bounty Hunter Licensing in Maryland
There are no licensing requirements to work as a bounty hunter in Maryland. Once you feel you have gained enough education and mentored work experience, you can begin working as a bounty hunter. However, it's important that you stay up to date on all Maryland laws that may relate to the profession of bounty hunting. These laws are constantly shifting, and learning about new rules and regulations ensures you are always in compliance.
Discover bounty hunter and criminal justice programs in Maryland that are a match for you!
Maryland Bounty Hunter Education
Before starting your career as a bounty hunter, it's a good idea to enroll in an educational program that is related to bounty hunting. Typically, these will be a program focusing on criminal justice. You could also take classes related to investigation, psychology, and sociology, all of which are useful to a successful bounty hunter.
Similar Career Paths
There are several other investigative careers that you could consider that are similar to bounty hunting. Working as a private investigator, for example, requires many of the same tasks as bounty hunting. Unlike bounty hunters, Maryland private investigators must be licensed by the Maryland State Police. Other professions that are similar to bounty hunting include process serving and working for a law enforcement agency in some capacity.
Maine Bounty Hunter Job Duties
Bounty hunters pursue and apprehend criminals who have skipped a court date after being released on bail. In Maryland, bounty hunters have between 90 and 180 days to secure a criminal and return them to the proper authorities. After this period, the bond is forfeit.
Areas of Maryland
Maryland is home to many interesting cities. Annapolis, for instance, is home to the United States Naval Academy. The first dental school in the country was founded at the University of Maryland. Baltimore, Maryland's most famous city, is the birthplace of the Hall of Fame Baseball Players Babe Ruth and Cal Ripken, Jr.
Working as a Bounty Hunter
Since the Bureau of Labor Statistics does not gather information about bounty hunters, there is no way to know how many bounty hunters are currently working in Maryland. However, examining the statistics for private investigators can be useful for determining the health of the bounty hunting profession.
In 2015, 650 bounty hunters were working in Maryland, with the largest concentration being in Baltimore. Also, private investigator positions are expected to increase 6.4% by 2022, which translates to 60 jobs.
Maryland Bounty Hunter Salary
When working as a bounty hunter, you can expect to be paid at a similar level as private investigators. Maryland private investigators in 2015 received an annual average salary of $52,540.
Bounty Hunter Programs and Schools in Maryland
Get Your Degree!
Find schools and get information on the program that's right for you.
(It's fast and free!)
Choose your area of study and receive free information about programs you are interested in. Private investigators are used by law firms, law enforcement, insurance companies, as well as individuals to conduct investigations to build criminal and civil cases. A degree related to criminal justice could benefit an aspiring private investigator greatly. Request information from multiple schools to find the best program and educational opportunity for you!