The birthplace of modern aviation, the Tar Heel State is also home to the oldest State University in the entire nation and the largest air base of the Marine Corps. Like every other state, there are those in North Carolina who have no respect for the law and who go on the run from justice. Such fugitives are hunted down and returned by bounty hunters. This page will show all you need to know to become a bounty hunter—or "runner"—in North Carolina.
North Carolina Bounty Hunter Requirements
Bounty Hunters in North Carolina are colloquially called "runners". They are employed by bail bondsmen to ensure that defendants who skip out on bail are returned to face justice. This process is known as skip tracing. There are a number of strict requirements that must be met to become licensed as a runner.
Basic State Requirements
Education: A GED or high school diploma is required. In addition a 12-hour course from an approved provider must be completed.
Age: Runners are at least 21 years old.
Degree: While there aren't degree requirements, many pursue degrees in criminal justice.
Experience: Those in their first year must work under supervision of a licensed bail bondsman.
Citizenship: You must be a U.S. citizen and a resident of North Carolina for at least six consecutive months.
Find schools and get information on the program that's
right for you.
(It's fast and free!)
Featured Schools
Additional Requirements
Background Screening: Runners cannot have felonies or outstanding bond obligations on their record. As such, a fingerprint background check is required.
Valid ID: You must possess a valid and current driver's license or state ID from North Carolina.
Exam: After your application is filed, you must complete a 100-question exam with a score of 70 or better. The cost for the exam is $51.50.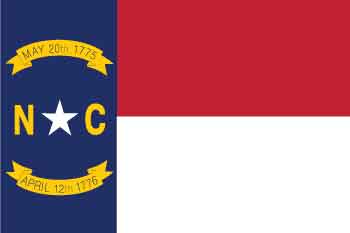 North Carolina Bounty Hunter License
License Application: Your license application must include certification of your licensing course, a copy of your ID, official fingerprints, two forms of address verification, power of attorney from a licensed bondsman, and certified high school transcripts or GED. The licensing fee is $233.
Licensure: You have to renew your license annually, which requires 3 hours of continuing education and a $60 fee. After two years you may act as a supervisor for new runners.
North Carolina Bounty Hunter Education
Degrees related to Bounty Hunters
Degrees that enhance a runner's skills include law and government, law enforcement, psychology, criminal justice, and sociology, among others.
Discover bounty hunter and criminal justice programs in North Carolina that are a match for you!
Major Cities in North Carolina
North Carolina cities where runners can be found include Charlotte, the state capital of Raleigh, Asheville, Greensboro, Durham, and Wilmington.
Job Duties of a Bounty Hunter in North Carolina
Bounty hunters, or runners, assist bail bondsmen in presenting defendants in court on their required dates, and in skip tracing or hunting down fugitives who skip out on bail. They must work closely in conjunction with local law enforcement and obey all applicable laws.
Related Careers
Careers that supplement or have similar duties to runners include process servers, bail bondsmen, or private detectives.
Employment Numbers in North Carolina
Employment numbers for runners are not tracked by the BLS. However, private detectives have a very similar job and form an effective proxy. Judging by those numbers, the field should grow by 15% over the next half-decade.
North Carolina Bounty Hunter Salary
Salary numbers must also be estimated using those from private detectives as a proxy. In general, runners can expect to make between $39,000 and $52,000 across the state.
Bounty Hunter Programs and Schools in North Carolina
Get Your Degree!
Find schools and get information on the program that's right for you.
(It's fast and free!)
Choose your area of study and receive free information about programs you are interested in. Private investigators are used by law firms, law enforcement, insurance companies, as well as individuals to conduct investigations to build criminal and civil cases. A degree related to criminal justice could benefit an aspiring private investigator greatly. Request information from multiple schools to find the best program and educational opportunity for you!