Known as "the Volunteer State" for its accomplished brigade of volunteers during the war of 1812, Tennessee is now better known for its contribution to country music. Bristol is touted as the "birthplace of country music," and Nashville continues to be a metonym for the country music industry as a whole. While cities like Memphis have a reputation for their culture, they also have high rates of crime. Criminals in the state also often skip bail, meaning that Tennessee bounty hunters have to be hired to go and bring them in.
Tennessee Bounty Hunter Requirements
Tennessee has fairly lax requirements for bounty hunters operating in the state. They must submit to a background check and receive eight hours of continuing education per year. The Tennessee legislature recently passed laws requiring a bounty hunter to register with their local sheriff's department in their county of operation, but not all counties enforce this requirement.
Basic State Requirements
Education: Eight hours of continuing education requirements per year
Age: No stated age requirement, but bounty hunters should be legal adults 18 years of age or older
Degree: No degree is required
Experience: No experience or training is required, although bounty hunters must record eight hours of continuing education credits per year
Citizenship: Bounty hunters must be citizens or legally authorized to work in the U.S.
Find schools and get information on the program that's
right for you.
(It's fast and free!)
Featured Schools
Additional Requirements
Bounty hunters in Tennessee must not have a conviction for a felony on their record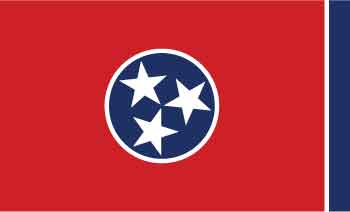 Tennessee Bounty Hunter License
Bounty Hunter Application: There is no license required to operate as a bounty hunter in Tennessee, but you must submit to a background check and provide proof of eight continuing education credits per year.
Tennessee Bounty Hunter Education
Nearly any related degree program or certification course can satisfy the continuing education requirements for bounty hunters in Tennessee. A degree in criminal justice would be most appropriate, and many people in law enforcement and related fields have degrees in psychology, sociology or forensics.
You can also seek out education courses and seminars for improving investigative skills or safely subduing and apprehending individuals. Organizations like the Tennessee Association of Professional Bail Agents provide continuing education courses on an ongoing basis.
Major Cities in Tennessee
Tennessee's biggest cities are Memphis and Nashville, which have fairly equal populations of 646,889 and 626,681 people, respectively, as of the 2010 census. Knoxville is the third-biggest city with 178,874 people, while Chattanooga's 167,674 residents qualify it for fifth.
Crossville has the highest per-capita level of property crime, though. With only 11,199 citizens, you still have a 1 in 9 chance of being a property crime victim.
Discover bounty hunter and criminal justice programs in Tennessee that are a match for you!
Job Duties of a Bounty Hunter in Tennessee
Per Tennessee Code §40-11-318 and §40-11-401, bounty hunters in Tennessee must make a "good faith effort" to verify that the name and address of the suspect they intend to apprehend. They must also submit the following to a police officer before attempting to apprehend their bail jumper:
Certified copy of criminal charges or pending investigation case for defendant
Certified copy of the bond or capias
Credentials from a professional Tennessee bondsman indicating that the bounty hunter is operating as their agent
A pocket card documenting their credit hours as proof that they are satisfying the yearly continuing education requirement
While bounty hunters can forcibly apprehend individuals and forcibly enter properties known to be their primary residence, they cannot enter third party's homes without permission. They also must obtain permits for any weapons carried and never apply excessive force or intimidation, especially to people who are not the suspect.
Related Careers
Similar careers to being a bounty hunter in Tennessee include process server, bail bondsman, criminal investigator, private investigator, corrections officer, probation officer, law enforcement officer.
Employment Numbers in Tennessee
Since bounty hunters are not required to register for licenses with the state, no employment numbers are available. For private investigators, a similar occupation, there are 590 individuals employed in the state. Tennessee also has a sizeable police force with 12,860 patrol officers, and there are 9,420 corrections officers in the state.
Tennessee Bounty Hunter Salary
While no salary data is available for bounty hunters in Tennessee, private investigators, a similar occupation, make a median income of $50,430.
Bounty Hunter Programs and Schools in Tennessee
Get Your Degree!
Find schools and get information on the program that's right for you.
(It's fast and free!)
Choose your area of study and receive free information about programs you are interested in. Private investigators are used by law firms, law enforcement, insurance companies, as well as individuals to conduct investigations to build criminal and civil cases. A degree related to criminal justice could benefit an aspiring private investigator greatly. Request information from multiple schools to find the best program and educational opportunity for you!