Wisconsin is home to almost six million residents, most of which are happy to follow the laws of the state. However, as in any state, some people in Wisconsin do not have any regard for the law, which leads them to skip their bonds. While many states allow for bounty hunters to pursue bond skippers, Wisconsin has made bounty hunting illegal as of 2013. Instead of paying a bail bondsman, bail is paid to the court.
If you're interested in bounty hunting but live in Wisconsin, then you might consider a career as a private investigator, which is legal in Wisconsin. Before becoming a private detective, however, you must follow the correct steps and meet all of the requirements.
Wisconsin Private Investigator Requirements
Basic Requirements
Education: Education is not required to work as a Wisconsin private investigator.
Age: Applicants must be eighteen or older.
Degrees: A two or four-year degree in criminal justice is recommended, but is not required.
Experience: Private investigators in Wisconsin do not need experience to begin work.
Citizenship: You should be a US citizen or an alien resident before seeking work as a private investigator.
Find schools and get information on the program that's
right for you.
(It's fast and free!)
Featured Schools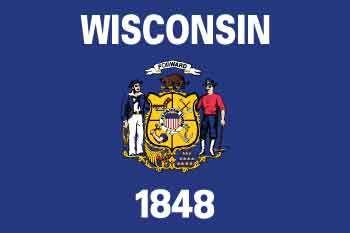 Additional Requirements
Criminality: A private investigator in Wisconsin must have a criminal record that is clean of felony convictions. You will need to complete a form that allows a federal background check. Additionally, you must provide an electronic fingerprint, which has a cost of $39.25.
Drug/Alcohol Use: You should not excessively use drugs or alcohol if you want to work as a private investigator.
Ailments: To work as a private investigator in Wisconsin, you should not be afflicted by mental or physical impairments.
Insurance: Before you can be licensed, you will need to submit a form showing you carry $2,000 worth of liability insurance.
Employment: Wisconsin private investigators must be employed by an investigative agency. To prove you are employed by an agency, or to license yourself as an agency, fill and submit Form 456. If you are licensing yourself as an agency, your insurance must be $100,000 instead of $2,000.
Wisconsin Private Investigator License
Submit Your Application: Supply your application to the Wisconsin Department of Safety and Professional Services. This application should include all necessary forms, a photograph that shows your head and shoulders and a $202 fee. Your electronic fingerprint should be sent two weeks after your application.
Exam: Licensure is dependent on passing the Wisconsin private investigator exam—84% is a passing grade. You must wait thirty days to retake the task if you fail.
Become Licensed: Once you've met the requirements and passed your exam, you will receive your license. Your license should be renewed on August 31st of every even year. Renewal requires a $115 fee, a new background check and proof of employment.
Wisconsin Private Investigator Education
A background in criminal justice can be exceptionally useful if you wish to be a private investigator. You could also enroll in degree programs for criminology, forensics or sociology. Courses in investigative techniques are a good idea as well.
Discover bounty hunter and criminal justice programs in Wisconsin that are a match for you!
Job Duties of a Bounty Hunter in Wisconsin
Job Responsibilities of a Private Investigator
Private investigators have similar responsibilities to bounty hunters. They are hired by clients to retrieve information and locate individuals.
Similar Careers
Several careers are closely related to private investigation. Process servers, for example, routinely use investigative skills to locate individuals. Many careers in law enforcement are also similar to private investigation.
Major Cities in Wisconsin
If you want to be a private investigator in Wisconsin, you will usually work in Milwaukee or Madison, the state's two largest cities. However, many investigators also choose to work in Green Bay, Appleton and Racine.
Wisconsin Private Investigation Employment
The Bureau of Labor Statistics estimates that 230 private investigators were employed in Wisconsin in 2015, with job openings projected to increase by 13.2%
Wisconsin Private Investigator Salary
Most Wisconsin private investigators will receive an average pay of $41,650.
Learn more about becoming a Wisconsin private investigator.
Bounty Hunter Programs and Schools in Wisconsin
Get Your Degree!
Find schools and get information on the program that's right for you.
(It's fast and free!)
Choose your area of study and receive free information about programs you are interested in. Private investigators are used by law firms, law enforcement, insurance companies, as well as individuals to conduct investigations to build criminal and civil cases. A degree related to criminal justice could benefit an aspiring private investigator greatly. Request information from multiple schools to find the best program and educational opportunity for you!